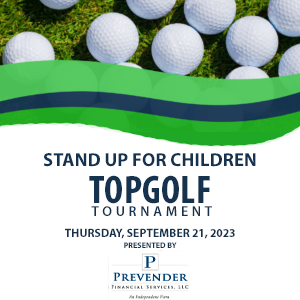 Stand Up for Children Topgolf Tournament
2nd Annual Stand Up for Children Topgolf Tournament is coming!
Gather your friends, family, and colleagues and form a team to join. Enjoy a day of friendly competition, fun games, and prizes while contributing to a vital cause.
Case management services can save lives and play a vital role in the healing process for children facing trauma. They are an essential component of their recovery and well-being. When children experience a traumatic event, they often face complex emotional, psychological, and social challenges that require comprehensive support and intervention.
Our trauma-informed services assist clients in accessing essential services and resources. These services include safety and crisis management, support for academic achievement, guidance to achieve financial independence, parenting support, coordination of medical care, and connection to other community resources.
Case management with your support saves lives!